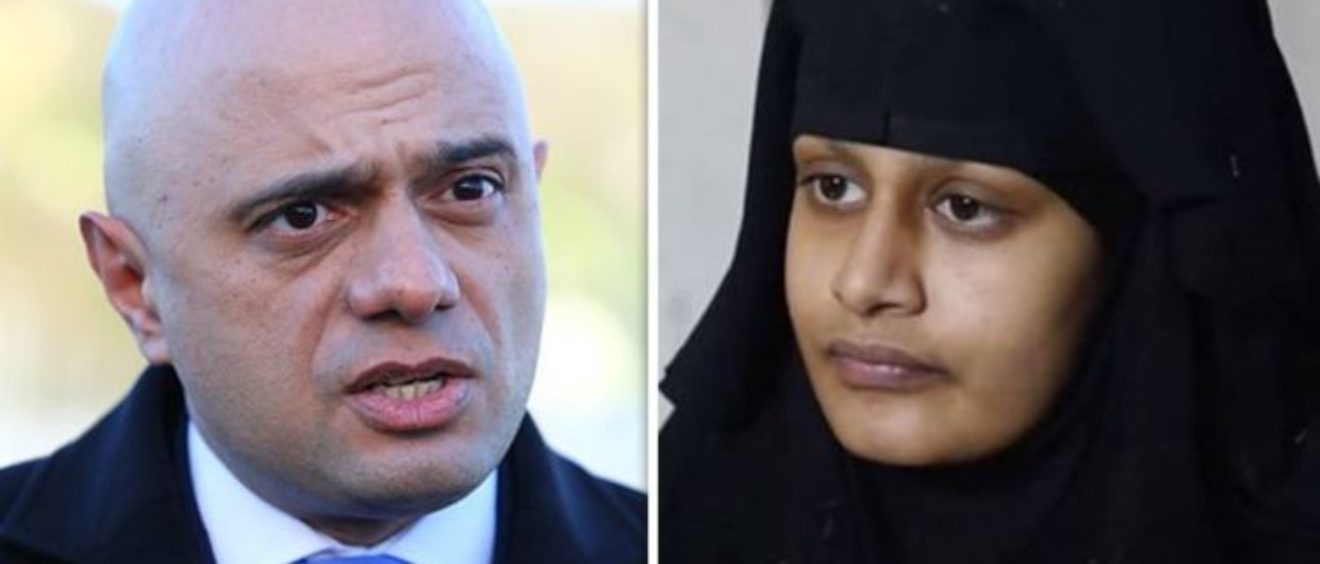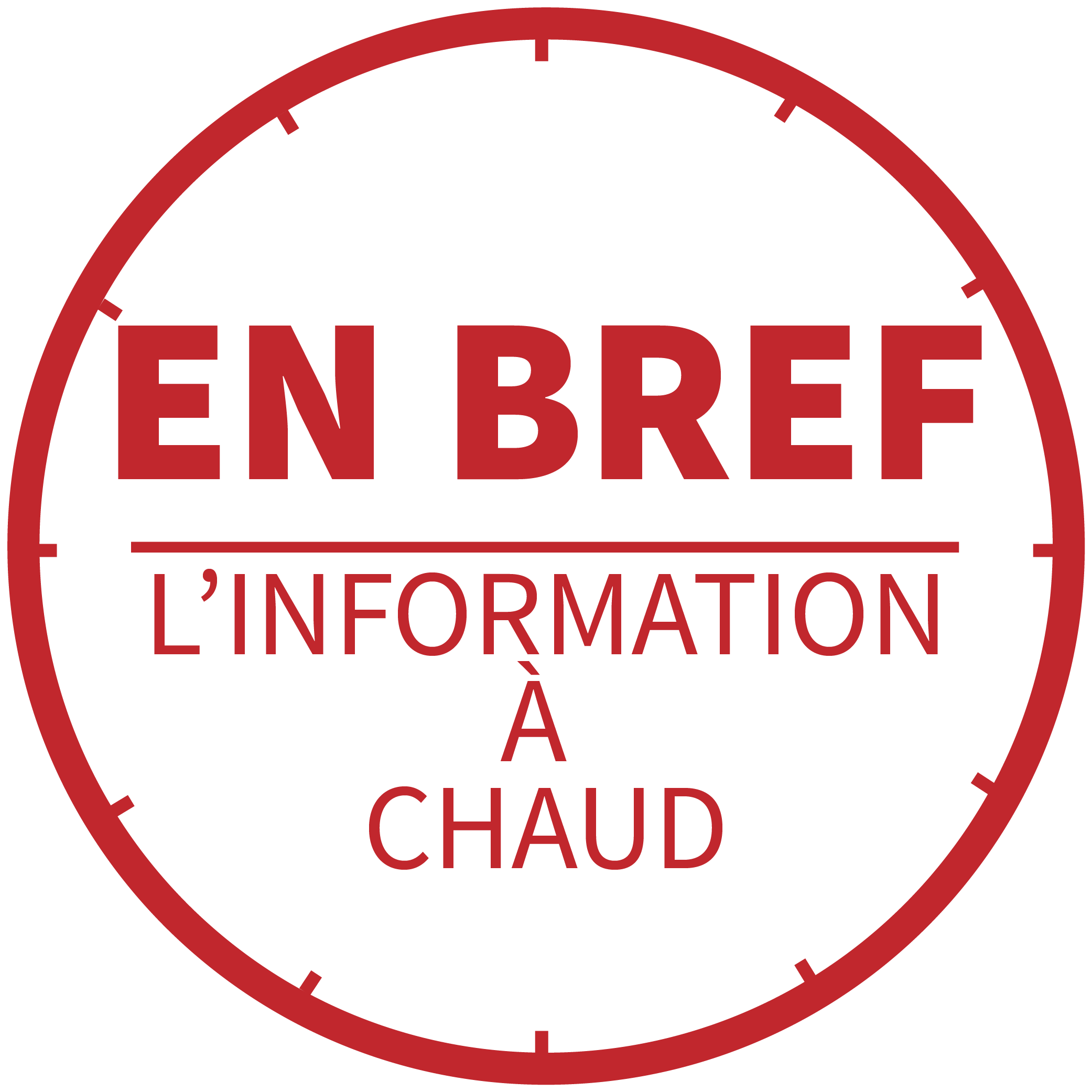 Shamima Bagum or the headlong rush
As ISIS fights for its last square meters of ground in Baghouz, Syria, for many countries, especially European, the ashes of the terrorist organization have left a major challenge behind: the return of hundreds of men and women to their home countries, after years serving under the banner of the so-called Islamic state. For the past week, the case of Shamima Begum, a 19-year-old who had joined the ranks of Isis in 2015, has sparked a ferocious debate in England.
On February 20, Sajid Javid, the current Home Secretary, has decided to revoke Shamima Begum's nationality, turning her into a stateless individual. However, as many voices are speaking up against this decision, it appears that, according to the International Law, arbitrary deprivation of nationality are unlawful: Article 15 of the Universal Declaration of Human Rights says: "Everyone has a right to a nationality. No-one shall be arbitrarily deprived of their nationality". The decision was in fact taken on the grounds that Shamima Begum's mother – and hence Shamima herself – is a Bangladeshi, when the young woman actually does not speak the language, nor went to Bangladesh even once. In addition, Bangladesh flatly stated that she was absolutely not welcome to enter the country. Yet, Ms Begum's case will certainly repeat itself in the future and, as France, despite strong criticism, decided to supervise its returnees, the U.K – and the others – will no longer be able to sweep things under the rug for too long: Are European government's then ill-equipped to answer a problem which they rather not face themselves? Are they somewhat crippled by the mounting pressure of nationalism and populism?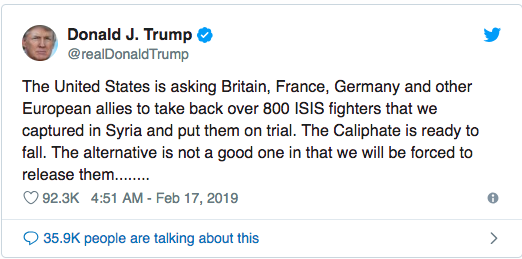 Julian King, the Commissioner for the security union, reminds us of the scale of the problem: "Some 6,000 men and women left the EU to travel to the conflict zone – and about 1,500 children with one or more parent eligible for an EU passport have been taken there or were born there". While scores of potentially dangerous individuals are monitored inside and outside prisons by intelligence services in Europe, the fairly high number of returnees from Syria and Iraq will obviously add more stress on already overwhelmed surveillance administrations. "Returning ex combatants should face justice" and it's almost certain they will, there is however "a challenge of how to deal with non-combatants, women and children, many of whom should be treated as victims – but who also potentially pose a danger to the society to which they are returning, the Commissioner tells us. On that matter, Shamima Begum speech is quite ambiguous. For the Telegraph, "it is hard to see why Britain should lift a finger for Ms Begum, who has demonstrated not an ounce of contrition for her crimes and who has by all accounts been left hardened by living willingly among extremists and murderers".
Indeed, before expressing some regrets, Shamima Begum notably declared that "she had good time in Syria" and that the Manchester arena attack during which 22 people lost their lives stood as a "justified" retaliation for the coalition's airstrikes in Syria and Iraq. Nonetheless, CNN cautions that "Prosecutions will face a number of hurdles". On that point, the British Parliament revealed last year that "only one in 10 of all returned jihadists in the UK were prosecuted". Why? Precisely because there is a "good deal of intelligence on these people but converting it to evidence will be difficult". This goes without saying, collecting evidence of participation to combat, killings or terrorist planning-cells in the chaos of Syria and Iraq is a very complicated task, if not impossible. In that perspective, Shamima Begun would certainly face justice but her sentence might seem a little bit "light" in comparison with the crimes she potentially has participated in.
In that regard, Jurgen Stock, the chief of Interpol, explains in The Guardian: "A lot of these are suspected terrorists or those who are linked to terrorist groups as supporters who are facing maybe two to five years in jail. Because they were not convicted of a concrete terrorist attack but only support for terrorist activities, their sentences are perhaps not so heavy". CNN adds: "In many countries traveling to ISIS-held territory is not a crime in itself". Furthermore, many of the de-radicalization program are ill-equipped to deal with a new generation of female jihadis tells (to CNN) Joana Cook, Senior Research Fellow at the ICSR at King's College London. Nevertheless, revoking Shamima Begum's nationality is the wrong path says Iain Forbes to The Guardian, because "it sets a dangerous precedent" were bi-nationals could be arbitrarily deprived from their nationality. Moreover, this "tasteless example of trial by media" sentences a "teenage girl" – as a matter of fact she was 15 when she left for Syria – who "badly needs help, medical care, rest, kindness and sensible advice".
Although there is little political will in Europe to allow the return of ISIS veterans, the case of Shamima Begum could encourage governments to accelerate the implementation of appropriate programs and responses. If the 19-year-old former jihadi can legitimately be held accountable for her "mistakes" – and women's role in the Caliphate as often been wrongly underestimated – the British Home Secretary seems to be delaying the deadline rather than providing a clear answer to a complex and long-term issue.
Image : Britain's Home Secretary Sajid Javid (left), Shamima Bagum (right) ISIS widow.