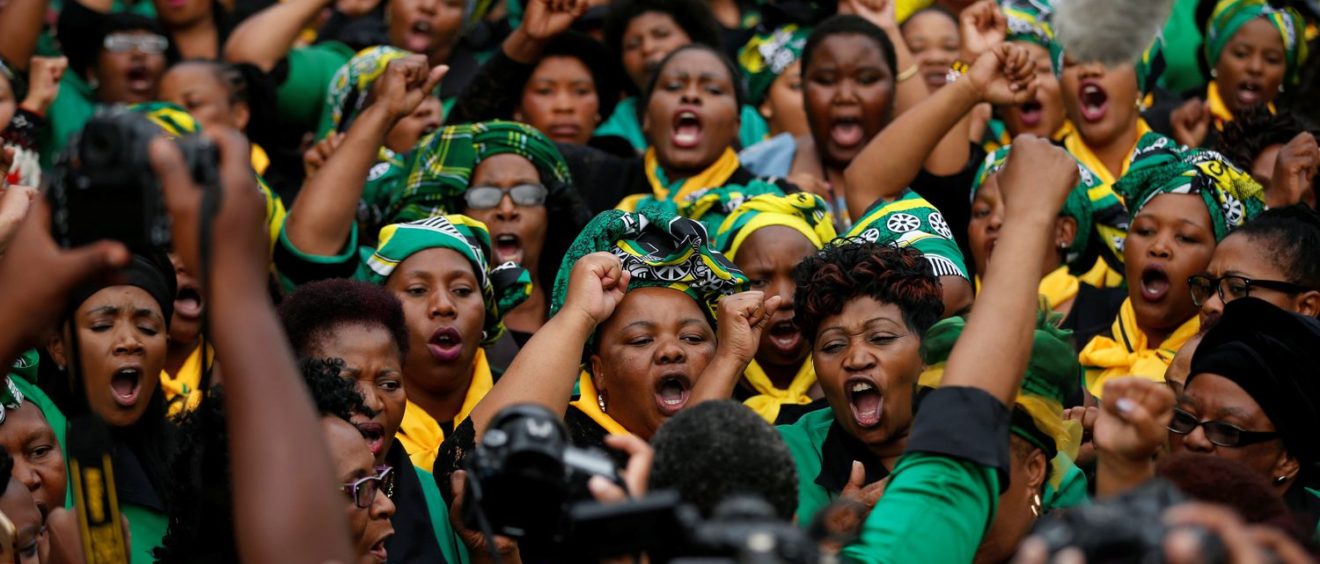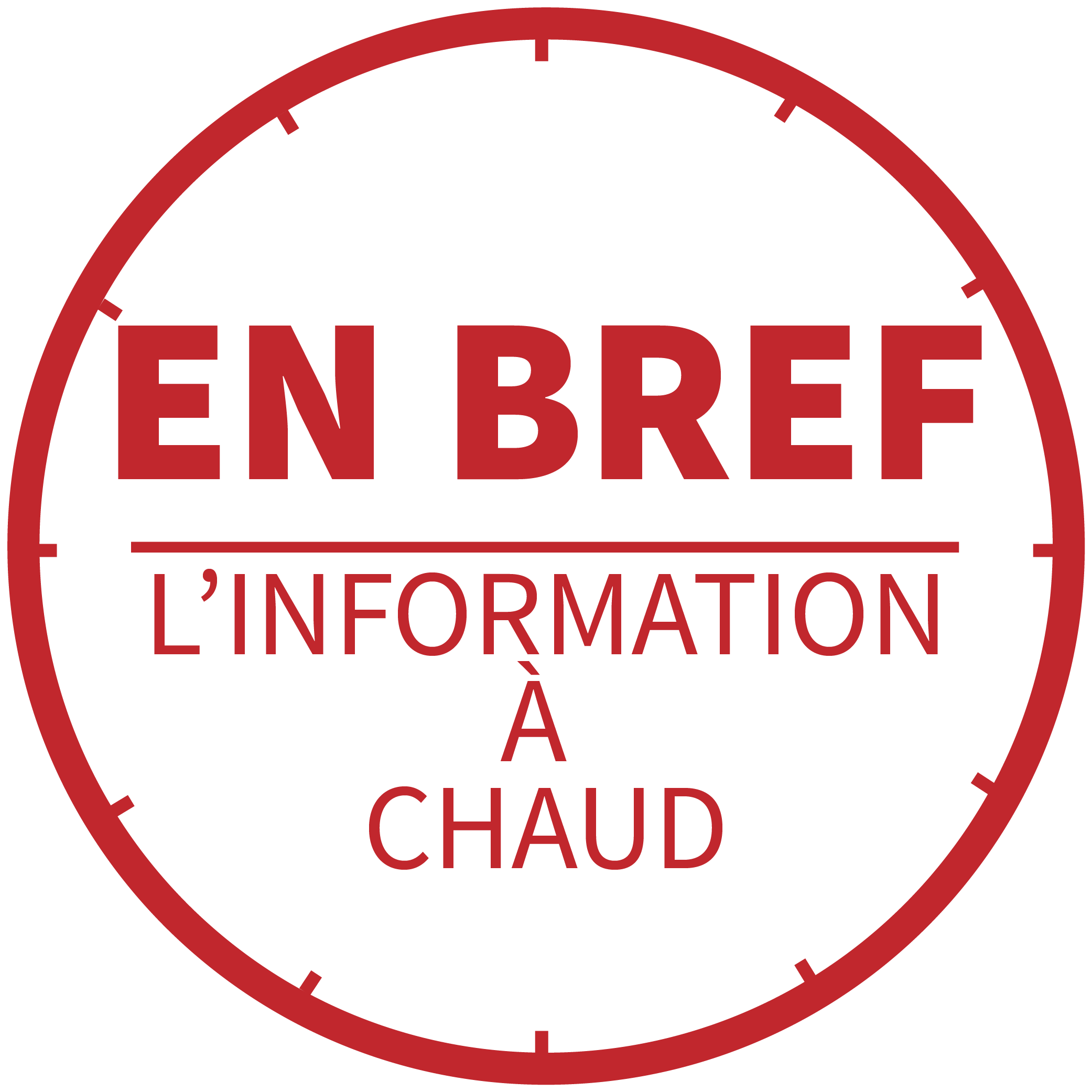 Overview of Feminism's current situation in Africa
Translated by Margot Daniele, proofread by Celia Courteix
In December 2020, a feminist library opened at Abidjan in Ivory Coast. It aims to give visibility to black female authors of the African continent as their writings often remain marginalised. Similar to many other actions in Africa, this initiative is part of a feminist perspective. By feminism we mean a doctrine advocating equality between men and women, as well as women's role extension in society.
The African continent has 54 countries. Which means 54 governments, 54 cultures, 54 lifestyles, and so 54 distinct contexts. Therefore, amongst all the African states, there exist different feminist movements such as Stiwanism, Nego-feminism or Motherism. But beyond its different movements, what about feminism in Africa as a whole?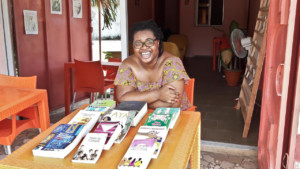 The feminist library at Abidjan in Ivory Coast. © Sidy Yansané / RFI
The important role of women in precolonial African history
Emancipation and women's fight for equality are not distinctive features of contemporary African history. Long before colonial times, women held key positions on the African continent. For example, "on the land which now corresponds to Cameroon or Sierra Leone, women were head of their clans and villages" according to journalist Angeles Juardo. In the 19th century, they notably had the role of leading Zulu migrations.
The African continent's history is marked by iconic female figures. One only has to mention the Egyptian queens Cleopatra, Nefertiti or the Mauritanian Dihya to remember the political power of women at the time. Some African legends also give women an important role. In traditional Ugandan society, it is told that women like Naku have governed.
Matriarchal and matrilineal societies have left marks in Africa. These two types of societies put women at the center of social organization. More extensively, according to the work of the Nigerian anthropologist Ifi Amadiume, many traditional African societies are structured around two key points: "a social organization relying on both genders and a language that does not distinguish the feminine from the masculine". This has allowed "the standardization of 'traditionally' feminine roles amongst men and vice versa without stigmatizing or sanctioning these people".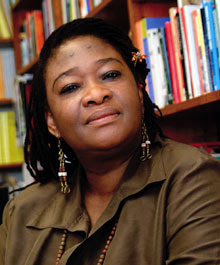 Ifi Amadiume, Nigerian anthropologist
Disparity of feminist progress in Africa, a result of colonial influence
Colonialism marks a turning point for women. In this respect, Ifi Amadiume believes that "before colonialism, women undertook much more important and complex functions. There was a far better distribution of functions between both sexes. In general, men were more powerful, but women had power".
In fact, colonialism's impact on women's role in society can partially be explained by Victorian Christianism. In other words, to use the terms of Nigerian writer Chimamanda Ngozi Adichie, the predominant idea was "women's submission. And the idea that a woman's place was in the kitchen and in the bedroom".
Today there is a true disparity in terms of status of women on the African continent. This disparity notably comes from colonial times where settlements' feminist progress was not the same.
Hence, Uganda, formerly a British protectorate, is one of the pioneers in terms of feminism in Africa. Salimata Kaboré explains this by "the influence of British women who were amongst the first to mobilize in Europe to defend women's rights". On the contrary, Burkina Faso, a previous French settlement, has not really experienced feminist movements. True changes regarding women's empowerment have only taken place since Thomas Sankara's government (1983-1987).
"Wife beating" or female genital mutilation: controversial practices
Numerous practices spur debates. For some people these are cultural whereas for others they are considered degrading and inhuman. "Wife beating" in Mali is a perfect example.
In fact, this practice gives to the husband the right to administer from time to time a "little correction" to his wife which is allowed in the Malian penal code. Rooted in customs, "wife beating" is legal and domestic violence is not seen as a couple's issue in this country. This practice is sometimes even defended by women. This is the case of Mali's Human Rights League president, N'Douré M'Bamdiarra, who said that "some battered women find violence to be a sign of interest from their husbands".
However, "wife beating" has some fierce adversaries. Journalist Robert Bourgoing says: "feminists might find their greatest challenge in the attitudes of Malian men and women in regard to domestic violence". It is true that domestic violence can be seen as a plague because 80 to 90 percent of women in rural areas are beaten by their husbands in Mali. Hence, many openly speak out against this practice which, for some ethnic groups, consists of using a whip instead of language to explain and make their wife accept their point of view.
Female genital mutilation is also among controversial practices. If it is perceived as horrific by Westerners, it is a tradition in many African countries. Originally, female genital mutilation was done for aesthetic purposes. Today, it is more justified for health and religious reasons. Yet, for opponents of female genital mutilation "it is a barbaric and backward custom that aims to submit women by depriving them of a great part of their sensitivity and by removing their desire to be unfaithful to their husband" says Robert Bourgoing. All the more so as it is done in appalling sanitary conditions which can lead to many complications.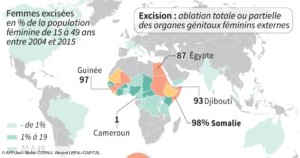 Circumcised women in the world from the age of 15 to 49, between 2004 and 2015 (Jean Michel CORNU, Vincent LEFAI / AFP)
Any progress in sight?
Change is visible for rural women. If their lives are entirely dedicated to producing and procreating, many organizations are fighting to improve their status. And with good reason because the figures are alarming: African women from the bush work on average 2490 hours per year whereas men work 1400 hours per year.
Journalist Ramata Dia believes emancipation is first of all about money. In Africa, rural women represent a substantial economic power. They make around 80 percent of food production, and between 60 and 90 percent of sale. But in practice, these women cannot borrow money at the bank nor can they own the land they grow.
Change could be achieved thanks to a set of actors who are taking action. This is the case of the Canadian non-governmental organization Sahel 21 which wants to lend 200 dollars to women. Reimbursed interests on this sum will constitute a fund managed by female villagers and which will grow on its own. These initiatives, whatever they may be, bring hope for the future.
But let's remain clear-headed, feminism and emancipation are words which can only be whispered in Africa. Feminism seems fragile on this continent, even if some areas have advanced more than others on the issue. In this regard, feminists' goals must remain realistic and measured to be achieved. This is in fact what hinted Sira Diop, chairman of Women's National Union in Mali, when she said: "We do not even claim equal rights with men. We just want more rights and a bit of free time".
Photo credits:
Feminist library: https://www.rfi.fr/fr/podcasts/reportage-afrique/20201228-côte-d-ivoire-une-bibliothèque-féministe-à-abidjan
Ifi Amadiume: http://igbopeople.blogspot.com/2009/05/ifi-amadiume.html
Map: https://www.cnews.fr/france/2018-02-05/excision-une-campagne-pour-sensibiliser-les-adolescents-774232
Bangui market: https://www.jeuneafrique.com/383578/societe/afrique-femmes-reviennent-vers-lagriculture/
Diplômé en droit public et en sciences politiques, je suis actuellement en Master "Relations Internationales" à l'Université Jean Moulin Lyon III.