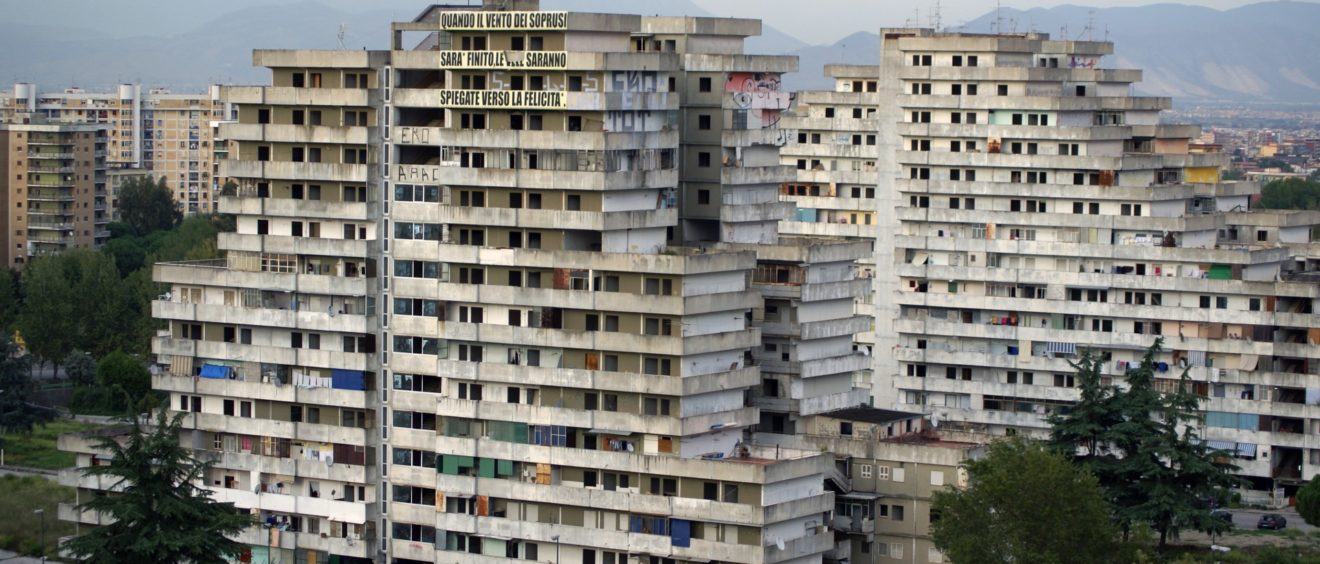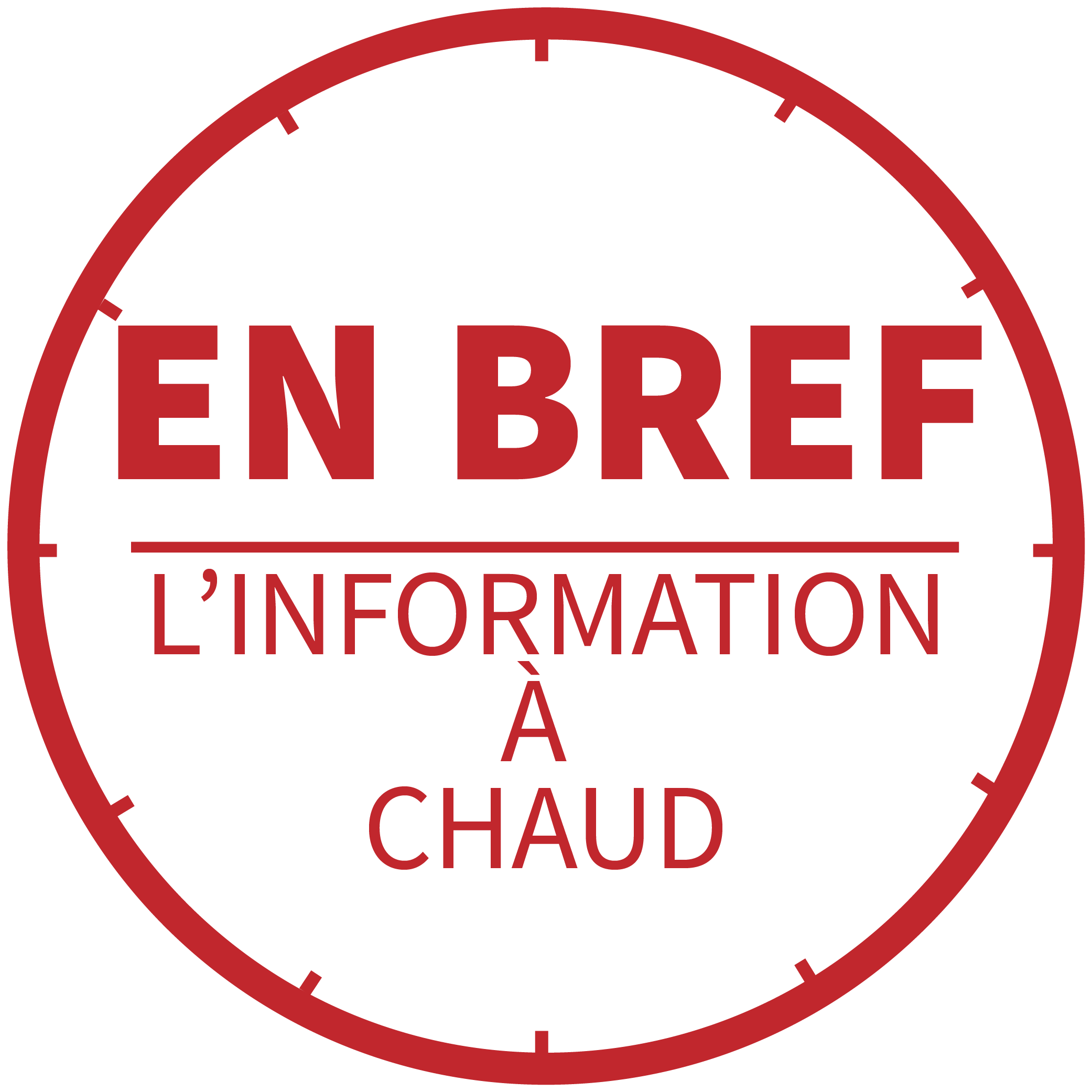 Baby Gangs : the mafiosi youth
translated by Natacha Perrin and proofread by Guéric Cardet and Lauren Valentine
"We grew up alongside criminality" says a Neapolitan. Baby gangs are the new plague of this Italian city. They consist of children and teenagers who mainly come from historical and underprivileged Naples neighbourhoods. The latter grew up in a city ruled by the Camorra. They created their own clan to become the new Naples Mafiosi, dreaming of mafia, power and money. Gun loaded, they extort, steal, deal and kill. In spite of the violence surrounding them, they remain simply uneducated and underprivileged children.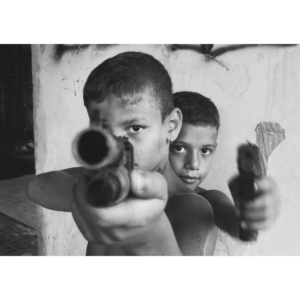 Credits: David Cerrulo de Scampia
Saint Anthony's great bonfire
Every year, on the 17th of January, children from Neapolitan neighbourhoods honour Saint Anthony by preparing a great bonfire in the middle of the city. In fact, this charitable act hides a whole other aspect. For some inhabitants, it is even the beginning of the path that leads to delinquency and crimes: Baby gangs. This rite of passage shows the rivalry between the neighbourhoods.
The goal is to gather as many trees as possible to make the greatest bonfire of all. Stealing trees belonging to other neighbourhoods and to shopkeepers is commonplace, as are Molotov cocktails. The eldest, the teenagers, give pieces of advice to the younger ones, bambini from 9 to 13 years old. They teach them how to steal trees, to hide them and to avoid the police. Children think that parading with weapons is just a game.
As for the parents, they feel powerless whilst watching their children join the Baby gangs.
The end of the old mafia generation and the emergence of baby gangs
To understand how simple children follow the path of the greatest Mafiosi, we have to go back to the 1970s. In 1971, the creation of new modern neighbourhoods in Scampia, Naples' suburb, was a failure. This failure can be explained by the absence of services and infrastructures.
The 1980's earthquake didn't help. Indeed, the money provided for restoration has been used by the Camorra. The latter then became an entrepreneurial mafia. The Camorra seized the buildings of Scampia, "vele di Scampia" (the so-called sails). It sets up a cigarette trafficking, then heroine trafficking and others. The Mafiosi have changed the structure of the Scampia's sails (buildings) to build a drug fortress.
In the 80s, Paolo Di Lauro marked the Camorra's advent in Scampia. It was in 2004-2005 that everything exploded. Paolo Di Laura had to flee. His older son Cosimo Di Laura took over the business. Cosimo rejuvenated the different camorrist clans by replacing all the old bosses in the North of Naples by younger ones. This triggered a war between generations within the Camorra. New methods appeared and family, friends and relatives were more and more targeted. Then, in the same year as his father, Cosimo Di Lauro was arrested and sentenced to life imprisonment. The Mafioso organisation collapsed with the imprisonment of its leader.
The younger ones then tried to take power and fight against the last Mafiosi families such as the Guilianos, causing bloodsheds and settling of scores. On March 27th, 2004, the murder of Annalisa Durante murder, a 14-year-old girl, put an end to one of the greatest Neapolitan Mafioso clan: the Giuliano. The girl was killed by a stray bullet during a fight between Salvatore Giuliano and an enemy clan. The family lost all its power. What's more, at that time, a large number of clans fell to pieces because of rivalry and the numerous bosses' arrests.
These events left a void for a certain time. Kids, with an average age of 14-16, decided to create their own clan to gain power and become rich.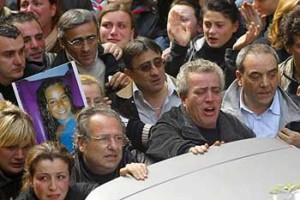 Picture of the population gathered in Naples' streets after the murder of Anna Durante, March 2004. Source: Wikipedia
The Camorra: a distinctive organisation
The Camorra organisation is very distinctive. Indeed, it is divided into several clans that reach an agreement and possess their own territory. On the contrary, the Sicilian mafia has a pyramidal structure with one absolute leader and some seconds-in-command. The Camorra does not have a structured organisation, and no one ever managed to unify it because of this anarchical structure.
Baby Gangs' appearance only reinforced this disorganisation. Some of them are only 13 and still are baby bosses that have already been convicted in juvenile penitentiary institutions. Clans are perpetually shifting because of the horizontal structure of the Camorra. They do not have the experience of the drug traffickers that have to handle their international traffic.
Violence and murders taken up by some members of the Neapolitan youth
To continue their business, they instil fear to control parts of neighbourhoods. This war is daily and knows no rules. The use of cocaine has become common and most of them are taking it. Obviously, this consumption strengthens violence.
The "setese" are murderous raids occurring in Naples. The young people show up on their scooters and fire in the middle of the streets, in crowded squares, in enemy neighbourhoods and territories, day and night. These raids cause a lot of innocent casualties. They use Glock pistols, Uzis, Kalashnikovs… Neapolitans qualify these acts as acts of terrorism. The old mafia used professional killers most of the time. Now, with the baby gangs, this is not the case anymore since they blindly fire to kill.
They define their territories by tagging their name on the buildings they control. Social media does not help; it just modifies mafia dynamism. You can see profile pictures with kids sporting tattoos and posing with their firearms. On apps like Facebook and Snapchat, death threats are regular.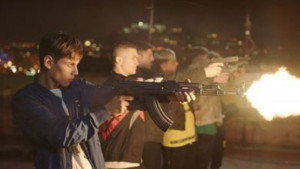 Picture from the Italian movie "Piranhas", 2019, directed by Claudio Giovannesi
Poverty, social background, lack of education as factors
How kids end up in the path of firearms and murders?
In Naples, there is a huge social and economic gap between the districts. Spanish neighbourhoods are one of the most affected by poverty. Consequently, that's where most of the baby gangs are found. According to French Senate in April 2020, unemployment in Naples affects over 12% of the population. Nevertheless, this number rises to between 40% and 45% in disadvantaged districts. Unemployment particularly affects the young people, up to 60%. However, the underground economy should not be forgotten. Most of the young people work illicitly and go from one job to another. The earn on average 70 euros per week.
Furthermore, children in baby gangs' have difficulty reading and writing. Some of them drop out of school in Primary 6 (5th grade in the US).
The normalisation of crime also goes with the social context in which they grew up: a society where violence persists. Neapolitan children do not play war games; they play Camorra. Specialists of young people's rehabilitation during their incarceration estimate that this city has nothing to offer to its young people.
Seeking money and power
These antisocial and uneducated teenagers dream of money and power. Work is not a conceivable option. They want everything and they want it now, by any means possible.
Baby bosses declare they earn between 500 and 700 euros per day. Even though it is difficult to estimate it, the Camorra, in terms of drug trafficking, is said to represent 7 billion euros per year. This money is easily earned by crime and turns them away from having a legal job. Indeed, doing overtime to earn a pittance and barely make ends meet does not seem attractive to them.
Baby bosses do not want to start at the bottom of the mafia. They are looking for respect and do not hesitate to go to the former Mafiosi released from prison to let them know they are the bosses now.
The police and the government: powerless in front of the baby gangs?
The Neapolitan police and its elite corps, called the "40 falcons", try to fight against this new scourge. These young people, whose murders are linked to those committed by various clans, mean that Naples counts double the number of murders per year than Berlin. In 2016, the police seized 10 tonnes of explosives, 1,256 firearms and 23,000 weapons.
The "40 falcons" are still circulating on their motorcycles. They hinder delinquency by doing numerous strip searches, controls and phone-tapping. However, even they acknowledge their lack of means faced with this continuing generational renewal. They use social media and notably friendships to understand how clans are composed and their alliances. The State sent the army to patrol certain areas of Naples to try to regulate these gangs. But most high-risk sectors aren't covered. The government has also wanted to tear down Scampia's sails for years. Yet, 200 families are still living there, in extreme insalubrity.
Moreover, the police have to fight against more than 200 clans, which include hundreds of young people belonging to baby gangs and whose succession seems endless.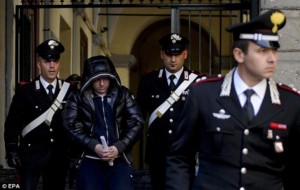 Picture of Neapolitan police arresting the last baby boss of Di Lauro clan, Mariano Abete, in 2012. Credits: THEBOSS
The failure of social rehabilitation
Social rehabilitation is a failure and the rate of repeat offence is exploding. Over 5000 young people are arrested each year in the region. 65% of them have a parent in prison. When they get arrested and convicted, they are sent to penitentiary centres such as Nisida, one of the most difficult centres for minors.
Some of them already are parents themselves and have no hope of getting out of this. They already know that they will die young. The baby bosses aged from 13 to 30 years have a life expectancy of only 2 years. This is why associations such as "Libera", as part of educational antimafia programs, take young people to the cemeteries.
Sadly, certain Neapolitan judges think that baby gangs' members are instrumentalised by former mafia leaders. Their goal seems to be to establish terror amongst the Neapolitan population, and to come back as peacekeepers.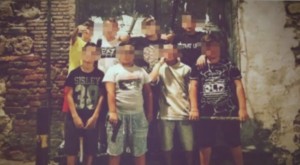 Picture of Di Montesanto Baby gang (one of the most famous baby gang pictures)
Media coverage of baby gangs
It was Roberto Saviano with his globally known book "Gomorra" who started covering the Camorra and the baby gangs. The popular series "Gomorra" is inspired by him.
The two works and their authors are now at the heart of a debate regarding their implication in the provocation of new vocations for the young people in baby gangs.
The population as a barrier between the young people and the mafioso youth
Some people do try to help the young people as much as they can. This is the case for David Cerrulo who grew up in Scampia's sails. Now a photographer, he also went to prison when he was young for drug trafficking and has also been shot. He now tries to help the younger ones so that they do not commit the same mistakes. He takes pictures of kids in Scampia, growing up in this destructive environment.
A Neapolitan society in the middle of a crisis and facing numerous challenges
Still today, baby gangs reflect the state of a society in crisis. It has to be mentioned that Scampia is not ruled by a baby gang and that the Camorra is still cracking down.
These young people without any guidance aren't the only issue the Italian government has to deal with. Indeed, there also is a Nigerian mafia called "Black Camorra" by the media. It is not part of the Camorra. It comes from a migration located 35km North of Naples in Castel Volturno. Drugs, child prostitution and human trafficking are common in this area. Some girls get into debt of up to 60,000 – 100,000 euros to cross Italian boarders and are forced to become prostitutes to pay back the organisation. Then, they become slaves. Former seaside resorts, now abandoned like Port Coppola, are in a poor state and drugs never cease to circulate.
I would like to thank Ms Charlotte Moge, Italian studies Lecturer at Jean Moulin Lyon 3, for her help.