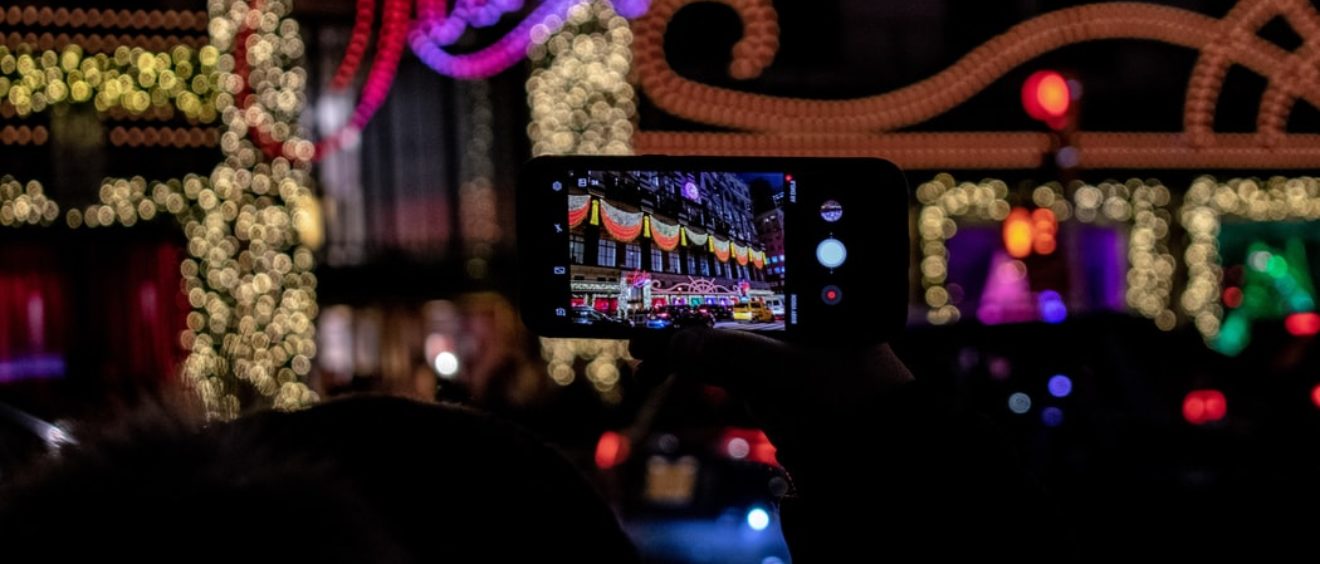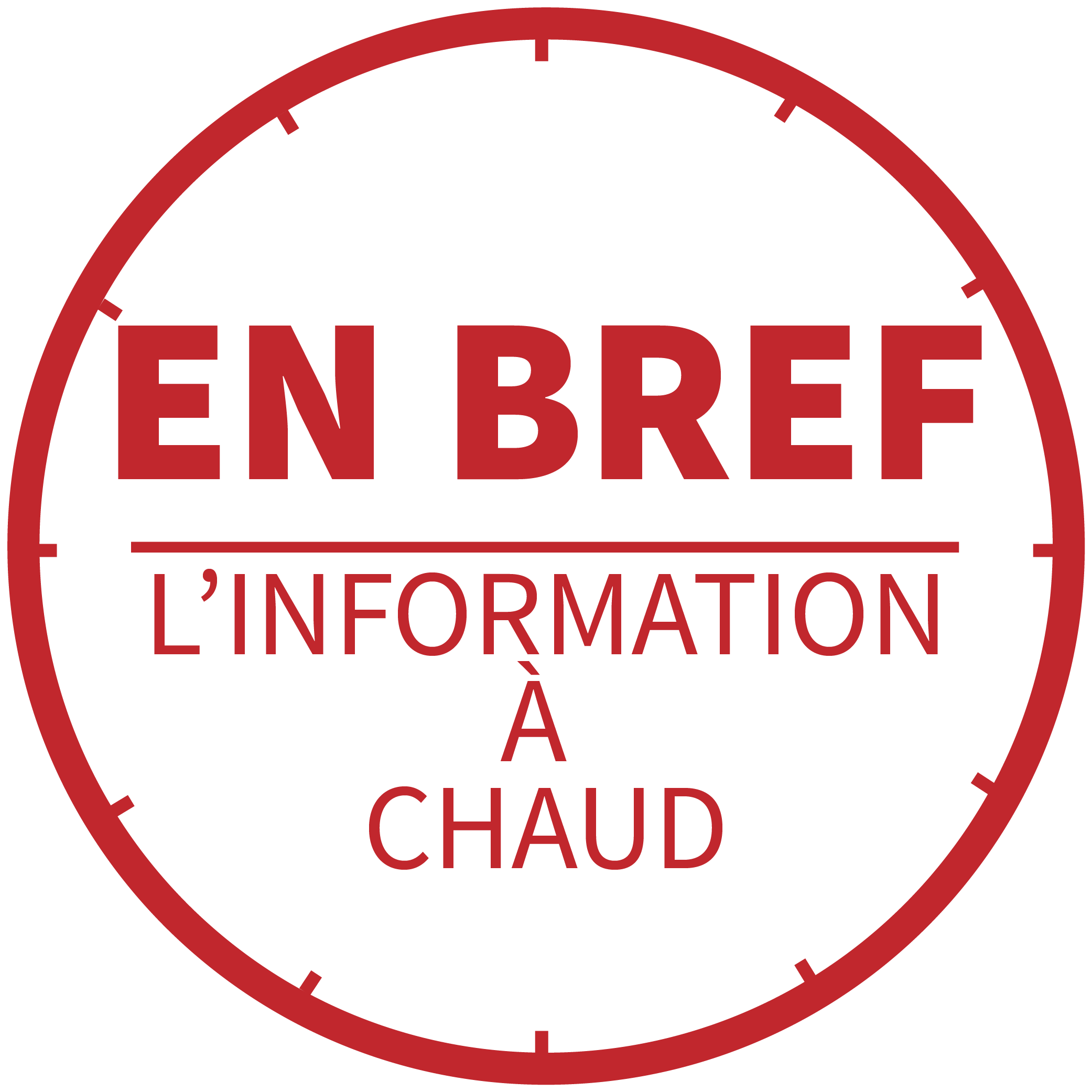 New York: the Christmas spirit wakes up the ghost town
Translated by Margot Daniele, proofread by Coralie Frachisse
For many people, Christmas time and the holiday season are all about looking back to what has been done over the past year. And this year, the name of the virus that caused a global pandemic will have evidently marked us all as it made many governments order that their populations be on lockdown for months, which led to a serious economic crisis and caused 1  704  065 deaths across the world (figure of 22 December 2020). This year, COVID-19 makes us look back at the events of the past year with grief and review a year that mostly "lacked events" for many. But all around the world, Christmas time remains synonymous with festivities. In New York, despite COVID-19, the traditional Christmas animations somehow survived. For many people, the Christmas spirit seems to be necessary now more than ever.
The impact of the virus
This year, New York was hit hard by the pandemic. During the first wave, it was one of the cities of the United States that was hit the hardest by the virus. On December 22, 2020, 24  735 victims died of COVID-19 in New York City. Like in many parts of the world, New Yorkers had to be in lockdown for two and a half months before summer. Since October 2020, a lockdown that was this time partial was put in place in some neighborhoods of Brooklyn and Queens, where a reemergence of the virus had been observed. Finally, schools were closed again at the beginning of November 2020, when schools had only been reopened in September. New York authorities have clearly learnt from their mistakes and the pandemic seems to be more or less under control for now (December 2020). The rate of contamination is maintained at a very low level thanks to greater control of the virus and measures which slowed down the city.
However, New York has been transformed by successive waves of contamination. The city was notably famous for being vibrant: shows, museums, restaurants, a variety of entertainments, nightlife, and culture. Unfortunately, "the city that never sleeps" has become "the ghost town".
On October 12, 2020, the former President of the United States wrote on his Twitter account "New York has gone to hell. Vote Trump", suggesting that the city had been experiencing a descent into hell. On October 22, 2020, during a debate against Joe Biden, Donald Trump had also qualified New York as a "ghost town".
"For so many years I've loved it, it was vibrant. It's dying, everyone is leaving New York" he said at the time. 
Indeed, many New Yorkers have left the metropolis due to the pandemic. Those who are the wealthiest are staying at their second home. Numerous people who had moved to New York have gone back to their hometown. In addition, the headquarters of companies relocate as city center rents are becoming too expensive in times of crisis, restaurants and theaters remain closed, the absence of tourists in the streets due to the closure of borders when coming from various regions of the world is quite unprecedented, not to mention remote working. As a result, streets that are usually packed are now nearly empty and the city is a shell of what it used to be.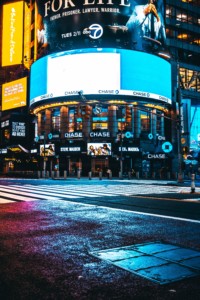 Times Square empty during the lockdown in New York (Photo by Paulo Silva on Unsplash)
Christmas in New York
Despite everything, Christmas is here, and New York is known to be one of the most prized locations in the world at this time of the year. It is for a good reason that it has become so famous around Christmas. Thus, even though typical events have been canceled, such as the "Radio City Christmas Spectacular" (a traditional Christmas show performed each year with songs, dances, and humor in traditional decors), as well as the "Union Square Holiday Market" (a famous Christmas market), New York is nevertheless full of its most beautiful decorations to celebrate the season.
Hence, if some animations have been canceled, others remain open, with restricted opening hours and a smaller audience. The main attractions, such as the Empire State Building, the Statue of Liberty, as well as museums, are partially opened, generally on reservation. As for the Christmas animations, it is still possible to admire the gigantic Rockefeller Center Christmas tree, but only for a limited amount of time, and after having waited in line. It is also possible to go to Bryant Park Winter Village to enjoy the ice rink, after having reserved a specific time slot for the skates beforehand.
However, in New York, there are other outdoor and free access attractions to immerse oneself in the Christmas spirit. For example, it is possible to go to Diker Heights in Brooklyn. In this neighborhood, big individual houses light up as early as November. In Diker Heights, the owners of the houses compete against one another by putting up fairy lights, inflatable snowmen, and plastic Santa Claus, and they make the eyes of curious passers-by who have come to wander shine a thousand lights.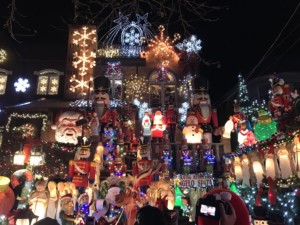 A house at Diker Heights decorated for Christmas (Image source: Wikipedia)
There is another tradition that lightens up the city in these troubled times: the one called "holiday windows" or "Christmas windows". The biggest and most worked on windows, those that make real attractions, generally are the ones of department stores. In New York, the most famous ones are Macy's (a retail chain that also owns Bloomingdales), Bergdorf Goodman, or Saks Fifth Avenue, which can mainly be found on Fifth Avenue. In Paris, stores that are known for their Christmas windows are major stores like Printemps and Galeries Lafayette. These windows probably participate in creating a Christmas atmosphere with their captivating and magical decorations, enchanting universes, and robots and puppets that nearly seem to be alive. All of this brings us back to our childhood.
In an article of the New York Times dedicated to these windows, Vanessa Friedman, a journalist, describes with precision this year's store windows and takes the time to explain the spirit that inspired the shopkeepers' designs. Usually known to be grandiose, vibrant, or even luxurious displays, this year's windows are simple, comforting, and humble. For instance, each of the nine windows of Bergdorf Goodman celebrates a "fundamental value", from which we can name love, harmony, equality… At Macy's, the essential workers of these stores have been honored and thanked.
Windows that are not just simple windows
The story of these windows is rather interesting. They appeared in the 18th century when glassmakers discovered how to make sufficiently large windows to have a bigger view of the store. Rapidly, decorating windows became an art form, for which New York is the capital. This discipline is for instance mentioned by Emile Zola in his book Au Bonheur des Dames (The Ladies' Delight or The Ladies' Paradise) (1883), and by Lyman Franck Baum (the father of the famous Wizard of Oz, a character who was in fact a window dresser, which means he was given the task to decorate windows and to put forth objects) in a book entitled The Art of Decorating Dry Goods Windows and Interiors. Macy's, the retail chain mentioned in the movie "Miracle on 34th Street", popularized Christmas windows and made them true attractions by using dolls to create scenes.
It is also interesting to note that numerous artists have tried window dressing, including Salvador Dalí and Andy Warhol. Hence, Christmas windows are clearly not just simple windows: they are a form of art and a tradition. Each year, people come to see the store windows in masses, just like they would go to the museum to see a masterpiece or to the cinema to watch a movie. Christmas windows have become a show on their own.
"Instead of talking about 'art', the executives talked about 'responsibility' and 'gifts to the city' and 'community'" writes Vanessa Friedman in her article.
For this year (2020), the Christmas windows particularly allow us to take our minds off things and warm hearts. But let us not forget that behind Christmas windows, which are the most expensive ones of the year and will remain there for a long time (not to mention the lights and electricity consumption), are major brands. The biggest windows represent nearly a year's work and a lot of money, between the conception, the preparation, and the installation of decorations and characters (robots mechanically animated by engines that are supposed to run nonstop for two months). If major brands take such precautions in preparing these store windows and give them such a substantial budget, it is also because Christmas remains the most lucrative period of the year for them. After all, a window aims to attract clients inside the store. Along the lines of publicity and social networks, store windows are here to give an esthetic image to brands and to craft them a universe. As a result, an emotional bond is created with the consumers and it makes them want to buy.
Christmas windows are a gift for the street, children, passers-by, and a marketing strategy that makes stores earn more. Nevertheless, this year, Christmas windows had a significant meaning, since they were among the remaining rare entertainments.
New York, the city that rose from the ashes
Finally, this period reminded many people of other times when New York was at its lowest: after the stock-market crash of 1929 and during the Great Depression, in the 70s and 80s when crime rates made the city particularly dangerous, during the financial crisis of 2008, and after the terrorist attacks of 9/11. But for many, New York City, the "concrete jungle where dreams are made of", will recover from the COVID-19 crisis, as it has always done in the past.
A few Instagram accounts with beautiful photos of NYC during these strange times:
https://www.instagram.com/212sid/
https://www.instagram.com/nyc.from.my.eyes/
https://www.instagram.com/_adilrahman/
Sources :
https://www.nytimes.com/2020/10/23/nyregion/trump-new-york.html
https://twitter.com/realDonaldTrump/status/1315633237667057666
https://fr.nycgo.com/shopping/union-square-holiday-market/
https://www.newyorkcity.fr/coronavirus-a-new-york/
https://en.wikipedia.org/wiki/Christmas_Spectacular_Starring_the_Radio_City_Rockettes
https://actu.orange.fr/monde/malgre-le-covid-un-noel-scintillant-dans-un-quartier-de-new-york-CNT000001vHnHG/photos/illuminations-de-noel-dans-le-quartier-de-dyker-heights-a-brooklyn-le-15-decembre-2020-a-new-york-e03fb3377525579a13952369bb4ea3a1.html
https://www.travellovers.fr/coronavirus-voyage-new-york.html
Podcast: Vitrines de Noël : de la tradition au théâtre des marques : https://www.lesechos.fr/industrie-services/services-conseils/vitrines-de-noel-de-la-tradition-au-theatre-des-marques-1158640
https://www.travellovers.fr/comment-le-covid-a-metamorphose-new-york-city.html
https://www.nytimes.com/2020/11/25/style/holiday-windows-2020-bergdorfs-saks.html?te=1&nl=morning-briefing&emc=edit_MBE_p_20201130&section=whatElse
https://twitter.com/rockcenternyc/status/1334339393465823232?ref_src=twsrc%5Etfw%7Ctwcamp%5Etweetembed%7Ctwterm%5E1334339393465823232%7Ctwgr%5E%7Ctwcon%5Es1_&ref_url=http%3A%2F%2Fgothamist.com%2Farts-entertainment%2Fphotos-2020-rockefeller-center-christmas-tree-now-lit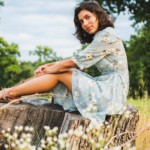 L3 droit et philosophie à l'université Lyon 3