Shame on you Kevin hart! – Shame, Anger, Vote! 2/5
With Kevin Hart's increasing fame he was designated to be the 2019 Oscars host, these undeleted tweets were bound to be brought up. Controversy. Broken hearts.
Under pressure, the comedian decided to refuse hosting the Oscars.

The word gay has changed its meaning many times, from "joyful", to nowadays define either the sexual orientation or an adjective for something boring. Nonetheless Kevin Hart's tweets between 2009 and 2011 and some bits of stand-up sound genuinely homophobic.
Kevin Hart attempted an apology in 2015 in an interview for Rolling Stone, got approved by Ellen Degeneres (a "white lesbian Oprah" and loved by many) shortly after the scandal and apologized in 2018. In spite of that this kind of "punching down" in comedy does have real-life consequences on the belittled marginalized group.
Since 2011, Kevin Hart's humor has evolved, even if it will never reach the level of the legendary Dave Chappelle. We should also not forget the context of these jokes: stand-up is competitive: untested material, no knowledge on the reactions of the audience, finding the limit between taboo and giggles, and so many newcomers aspiring to be on Just for Laughs. In stand-up to stand out one is likely to say something that is inappropriate to others.
Public shaming is appealing. It is a form of vigilantism, a possibility of justice when enforced laws are outdated, when the legal system fails or is too slow. Many examples highlight this like the Public humiliation of Ashley Madison users, the #MeToo Movement, the Kitten Killer of Hangzhou or the YouTube cat abuse incident. Public shaming allowed to topple these people that were protected by their influence or by anonymity. It enforces social norms decreasing certain behaviour such as animal cruelty and sexual harassment.
This promotion of specific ways through digital justice can quickly evolve into something else. Thousands of people that stop only when they get tired of it.
Diagram 1.1 – Public shaming and their consequences on the targeted:
Intentions of the digital mob
consequences

Walter Palmer and Cecil the Lion:

the recreational big-game hunter, after obtaining a permit, killed Cecil resulting in international media attention.

Increasing animal rights / protection (Five months after the killing of Cecil, the U.S. Fish and Wildlife Service added lions in India and West and Central Africa to the endangered species list)

boycott of his dentist office, bloody pig feets thrown at his house, his house graffitied, death threats, etc.

Ashley Madison data breach:

a commercial dating website for extramarital affairs (30 million users) got hacked and publicly leaked account details (names, emails, personal addresses).

shaming cheaters and enforcing faithful relationships.

shame and psychological damage of users, their spouses and children.

James Gunn and Guardians of the Galaxy 3:

10-year-old tweets resurfaced of him joking about pedophilia.

stopping jokes about pedophilia

lost his directing job for Guardians of the Galaxy 3

Justine Sacco incident:

boarding a flight to South Africa she tweeted sarcastically to her 170 followers (most likely real-life social circle) "Going to Africa. Hope I don't get AIDS. Just kidding. I'm white!". Herself being a South-African and the comment being a reflexive critique of white privilege.

Fighting racial stereotypes

Lost her job as Director of Corporate Communications and branded as a bigoted racist for life

Clinton–Lewinsky scandal:

during Monica Lewinsky's early work experience in the white house (when she was 23 y.o.) she had a sexual relationship with the married President Bill Clinton

Political power-game, creating controversy to sell more newspapers, reinforcement of the social norm of exclusive marriages.

Shamed, humiliated (slut-shamed for years), trauma and difficulty finding a new job.

Sunil Tripathi and the Boston Marathon bombing:

Sunil went missing some days before the Boston Marathon Bombing of 2013. After the FBI released photos of suspects, some Reddit user named Sunil (due to his resemblance and previously disappearance).

Catching a terrorist.

His family got publicly harassed and shamed until the real suspects were identified. Sunil had committed suicide before the attack had happened.

Tyler Clementi's Suicide:

his highschool homosexual relationship was made public over the internet through webcam by his roommate.

Taunting Clementi for his sexual orientation.

Jumped to his death from the George Washington Bridge at the age of 18. His family went through psychological trauma.

Ariel Ronis' suicide:

, an official at Israel's Population Immigration and Border Authority got accused of racism by an impatient woman and afterwards by social media shaming

.

Pointing out systematic racism

Killed himself

MAGA Kid V Native American:

video of a kid wearing a MAGA hat taunting a native american. Nathan Philips. The media and twitter (ten thousands of retweets) was quick to cast out the MAGA caps wearing students as the guilty party.

Pointing out "trumpianism"

National defaming of a kid who wore a stupid hat.

Some footage indicates the kid was standing up against homophobic bigotry

Tim Hunt's controversy:

involved in a highly publicised controversy at the World Conference of Science Journalists for a joke that was completely taken out of context

Pointing out systematic sexism and sexism in the field of science.

Had to resign or be sacked from his job as a professor
It is in her TED-talk that Monica Lewinsky mentions what many of the humiliated undergo: "Overnight I went from being a completely private figure to a public humiliated one worldwide. Not a day goes by that I am not reminded of my mistake. And I get it. It was easy to forget that that woman was dimensional, has a soul and was once unbroken".
Sometimes these consequences feel justified while other times there lies a huge discrepancy between the "crime" and the outrage – the culprit becomes the victim.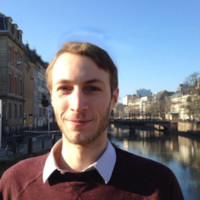 Actif, motivé et curieux.